How Clean is the Air You Breathe?
Indoor air pollution is a serious health hazard affecting millions of Americans.
Researchers claim it contributes to more than half of all illnesses,including sinusitis,allergic rhinitis, asthma and more. A surprising number of contaminant sources thrive in the indoor environment. Common household pollutants include dust, mold, pollen,and insect remains.

Reducing the sources of contaminants that may trigger adverse health reactions is an important part of keeping indoor air clean. Cleaning the air conditioning and heating system will remove allergens like dust and mold from the air distribution system that serves the indoor environment. But doing the job effectively requires the right combination of superior technology and attention to workmanship.That's why you need Purelle the experts at Air Duct Cleaning.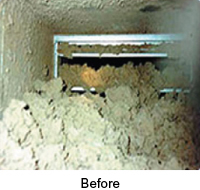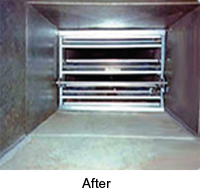 If you have any questions or concerns, please feel free to contact us during our business hours and one of our representatives will be more than happy to assist you with any problems that you may have.